Russian And Turkish Baths: The Ultimate In Self-Care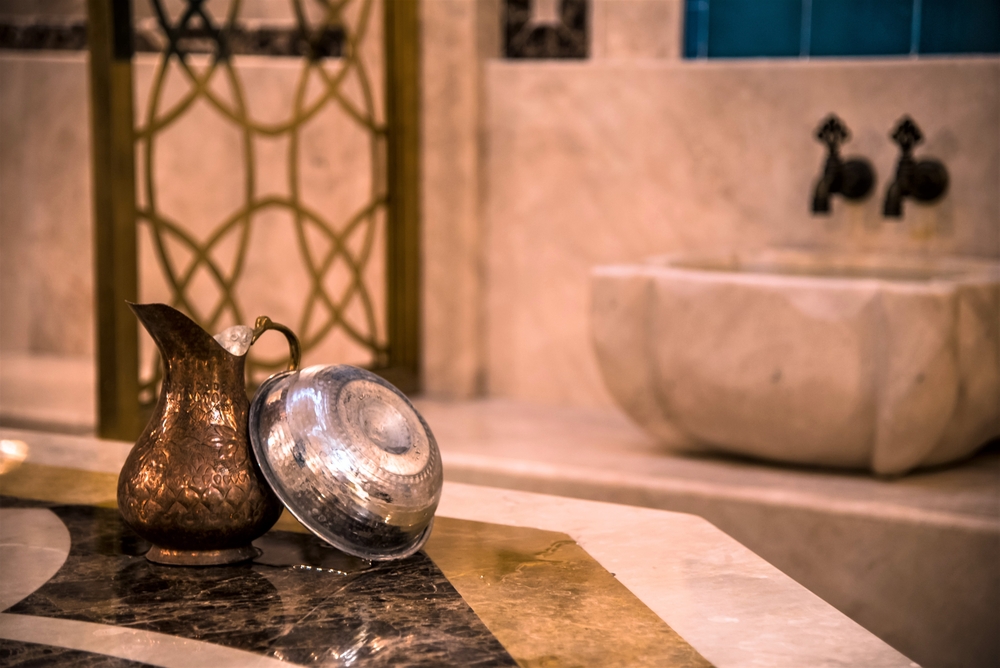 A Turkish bath or "hammam" is a culturally important ritual where bathing and massage are integrated to create the ultimate spa experience. Complete with steam rooms, tiles floor-to-ceiling, and luxurious lathered massages, a Turkish and/or Russian bath will leave you feeling squeaky clean, literally. A Russian spa or "banya" (meaning "public bathhouse") is very similar to the Turkish style of bathing, only you'll receive a special "platza" treatment complete with oak or birch branches.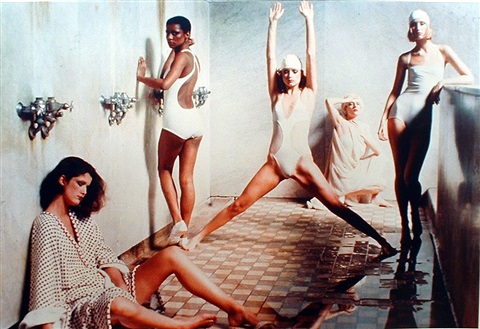 "Who enters the Turkish bath will sweat." –Turkish Proverb
Rituals of the Bath House
A sauna is a hot steam room where one goes to relax and sweat. Perspiration is one of our body's ways of detoxing and purifying. It's a natural cure for muscle aches, will help to unclog pores, and may even aid in weight loss. Usually, after a steam, one then dives into a cold pool to cool off. This is not only invigorating but helps with circulation and blood flow.
The method of massage at bathhouses can be intense deep tissue treatments or milder (depending on the client's preference). Hot stones and/or cupping are also used. A full body massage complete with bath foam is an experience not to be missed.
When it comes to cleansing and exfoliating, a traditional glove called a "kessa" is used. This removes dead skin cells and leaves one feeling irresistibly smooth all over. A "platza" treatment is when a masseur/masseuse actually whips a client with a "venik" (a branch of oak or birch leaves) while they take a sauna in order to open up the pores, improve blood flow and metabolism, and relieve aches and pains. This ancient form of massage, or "Russian oak healing," has been used for centuries.
Public Baths started with the Romans and have been a communal practice since 60-70 AD.
Full Beauty Treatment
Russian and Turkish baths help to improve wellness of mind and body. Some think of this as a sort of spiritual practice, while others love it simply for its external effects. Massages and saunas help to ease stress and sore, tired muscles. Relaxation is most definitely a sought-after side effect from a full-day spa treatment at a Turkish or Russian bath.
For that At-Home Spa Feeling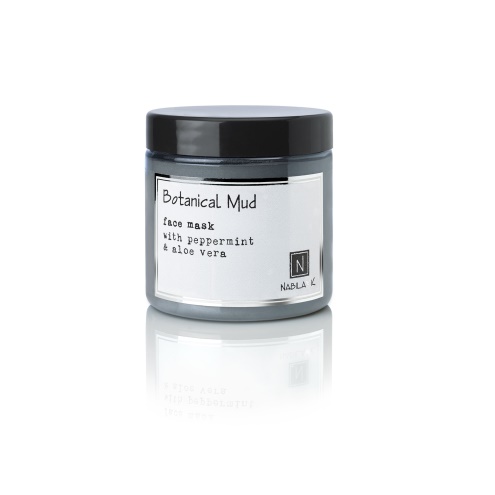 Try Nabila K's Botanical Mud Face Mask with peppermint and aloe vera!
"Botanical Mud derived from peat offers superior, deep cleaning properties that are all derived naturally. Using this mask weekly can help restore skin's natural pH and reduce the prevalence of blemishes, acne, and redness. The Botanical Mud Mask with aloe vera and peppermint penetrates deep into your pores to deliver the special soothing and restorative power of humic acid (the good stuff inside the peat mud!)."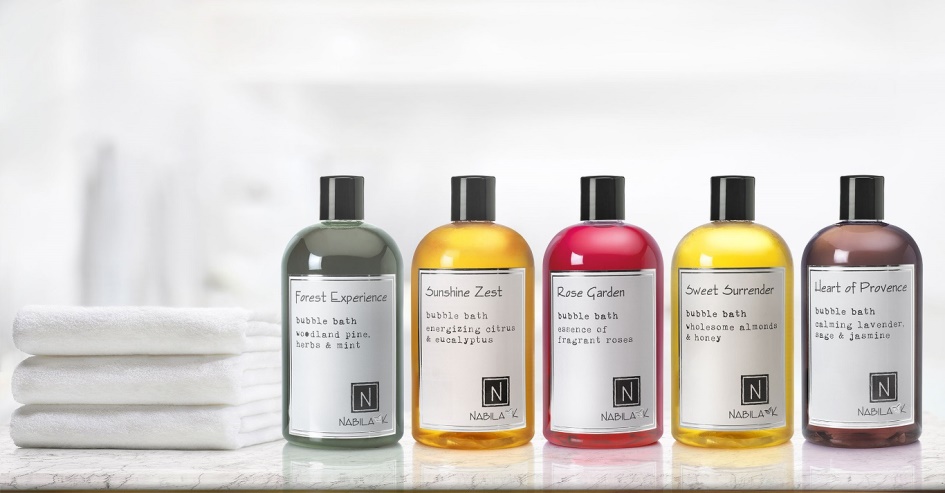 Try Nabila K's set of five bubble baths for that soapy, sudsy massage. Whether you prefer Forest Experience, Sunshine Zest, Sweet Surrender, Heart of Provence, or Rose Garden, these bubble baths will provide the foam needed for a full-body rubdown.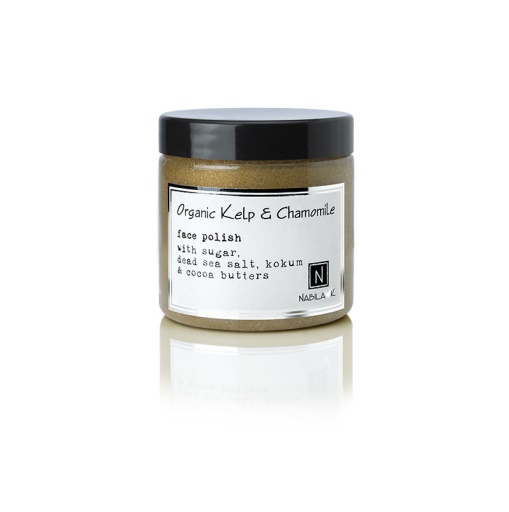 Organic Kelp and Chamomile face polish with sugar, Dead Sea salt, and kokum and cocoa butters, is the perfect exfoliator as it purifies the skin, clearing away impurities and toxins. Completely natural and organic, Nabila K's face polish is what you need: "Designed with sensitive, dry skin in mind, the natural sea kelp locks in moisture while removing old skin cells and promoting new cell growth. Paired with Chamomile, this facial polish reduces inflammation, removes environmental pollutants from the skin, and brings back a healthful glow."
For more information on the products mentioned in this blog (along with prices, sizing, and ingredients) visit the links below and Nabilak.com.
https://nabilak.com/product/botanical-mud/
https://nabilak.com/product/five-bubble-baths-8oz-set/
https://nabilak.com/product/organic-kelp-chamomile/
To learn more about Russian and Turkish baths and the information mentioned in this blog, consult the sites listed below:
https://medium.com/@robesnmorecd/what-is-turkish-bath-hammam-rituals-and-benefits-ef42ff0f5691
https://www.spaexperience.org.uk/about/blog/detail/our-blog/2013/06/19/what-is-a-turkish-bath
https://www.marieclaire.com/beauty/news/a14377/russian-bath-house-beauty-benefits/
https://www.bustle.com/articles/139758-8-things-you-should-know-about-visiting-russian-bath-houses