Learn to Make Autumn Skincare Changes
Autumn Skincare Switch Up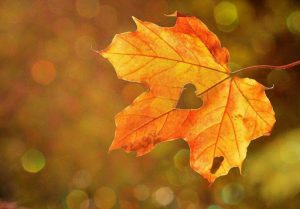 The changing seasons can make you think of many things. For example, as summer changes to autumn, you might decide it's time to dig out your fall wardrobe, close your swimming pool, or take out your air conditioner. You might also picture yourself sipping warm apple cider on a crisp autumn evening. What you may not think about as much as the impact the switch from summer to autumn can have on your skin. Yet, that impact is unavoidable.
Your skin has a protective barrier that helps keep it moisturized. In the summer, that barrier is not usually at high risk because humidity levels in the air are often high. As the summer comes to a close, the air gets colder, and leaves start to turn, humidity levels decrease. In fact, that refreshing autumn air that might make you long for a hot cup of cider is usually far too dry, especially for sensitive skin. There are some simple changes you can make to your daily skincare routine to adjust for the switch to autumn. Here are some tips to help you do exactly that.
Reach for Some Aloe-Infused Products
Aloe has long been revered for its many health and beauty uses. For example, it has been shown to effectively fight cavities and treat wounds. It has also been used to help treat conditions like irritable bowel syndrome (IBS). Some studies indicate aloe might even be useful for improving memory and fighting depression. In the skincare world, the benefits of aloe besides wound healing include: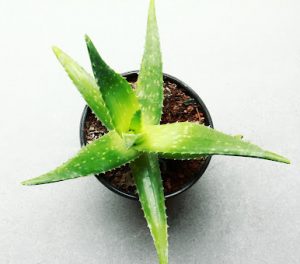 UV Ray Protection

Sunburn Soothing

Acne Treatment

Eczema Treatment

Dandruff Prevention and Treatment
All of those are excellent benefits of aloe. However, the most important benefit aloe provides when you are transitioning to an autumn skincare routine is its ability to moisturize your skin in two different ways. Aloe leaves are full of moisture. Thus, products like aloe-infused wipes and facial sprays can deliver the extra moisture your skin needs. Also, aloe has been shown to help strengthen the barrier that keeps moisture from escaping from your skin. 
Toss in a Skin-Appropriate Toner
Toner has changed a lot over the years. Early toner products often caused dry skin, irritations, and generally destroyed the complexions they were meant to improve. Toners today are formulated in many different ways, but they are not all alike. Some toners are meant for certain skin types, like this one that is particularly helpful if you have oily skin. As long as you use a skin-appropriate toner, it can help you combat the dryness and other damage cooler autumn weather can cause. The right toner can also help reduce inflammation and reduce skin damage caused by free radicals.
Switch Your Facial Mask Routine
Facial masks can provide nutrients your skin desperately needs during the cool fall months. To get those nutrients effectively, you need to have to choose your mask wisely. Your skin type impacts the type of mask you need, but so do seasonal changes. For example, summer is a great time for water-based facial masks. Cooler months often require thick, creamy masks that help keep moisture inside your skin cells. Creamy masks can often stay on after they dry, providing long-lasting treatment.
Use a Body Lotion
Dry air is not the only problem autumn weather brings. The lack of moisture also often causes other skin side effects you don't want, such as itchiness. Itchy skin is not only uncomfortable. It is also hazardous because it can make you scratch at your skin. Constant scratching causes redness, inflammation, and cellular damage. To treat the itchiness and keep it from coming back, you need a good body lotion as part of your autumn skincare routine. Certain types of body lotion are also beneficial because applying them can:
Relax You with Soothing Scents

Reduce Rough Skin Patches

Cause a Healthy Glow

Reduce and Prevent Wrinkles
Keep the Sunscreen Going
One of the biggest ways to make an autumn skincare switch-up is to make no switch at all, at least when it comes to sunscreen. One of the biggest mistakes you can make is to stop using your sunscreen when the weather cools. Cancer-causing UV rays can penetrate cloud cover, and they exist all year long. In fact, it may benefit you to add extra products containing sunscreen to your fall routine, since you may not remember to apply sunscreen itself consistently. Make sure those products include a lip balm with sun protection.
Pay Attention to Your Skin
The options above are just some ways to switch up your skincare routine for autumn. Ultimately, you have to pay attention to your skin. If you start noticing undesirable skin changes with the changing seasons, reexamine your skincare options. You can always make extra tweaks to your autumn skincare routine throughout the season, but starting with a good base routine is the best way to limit ongoing skin troubles during the cold weather months.