In The Land Of Milk And Honey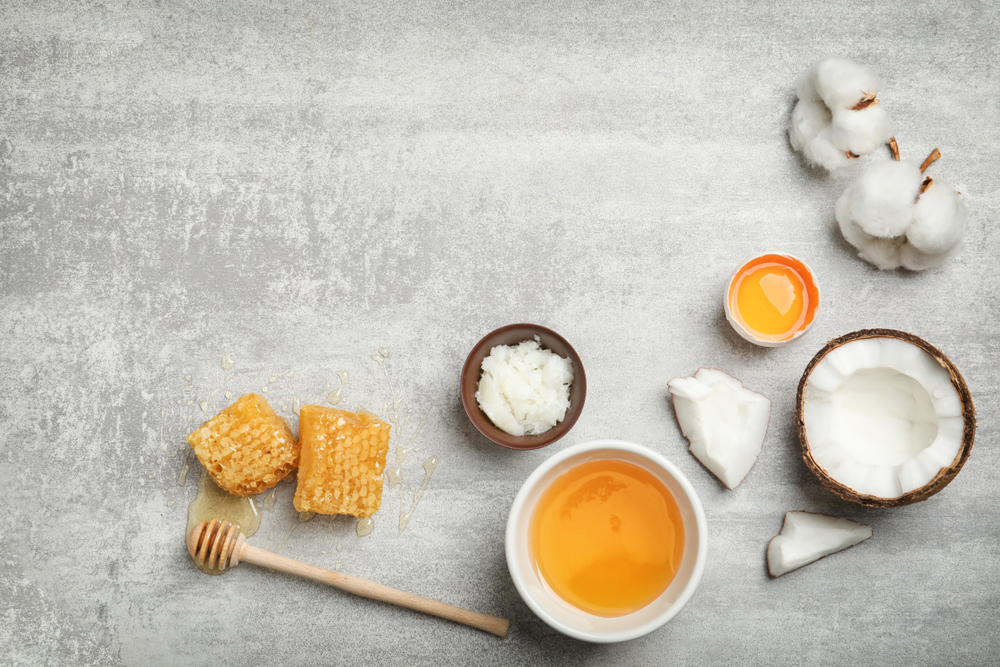 We're all familiar with the phrase describing Paradise as "A land flowing with milk and honey," but how many of us actually eat and drink from honeycombs and freshly fallen coconuts? Coconut milk and water are hugely popular for their amazing hydrating effects. These luxurious, sweet products are also used for beauty. Imagine the look of classic "bee-stung" lips but without the pain—the wonders of the honeybee—and the sweet without the sting.
"Life is the flower for which love is the honey." –Victor Hugo
Sweet As Honey
Organic Manuka Honey: Specialized for optimal health and beauty. With benefits that range from soothing a sore throat to smoothing out blemished skin, sweet Manuka honey is exactly what your skin (and hair) has been craving.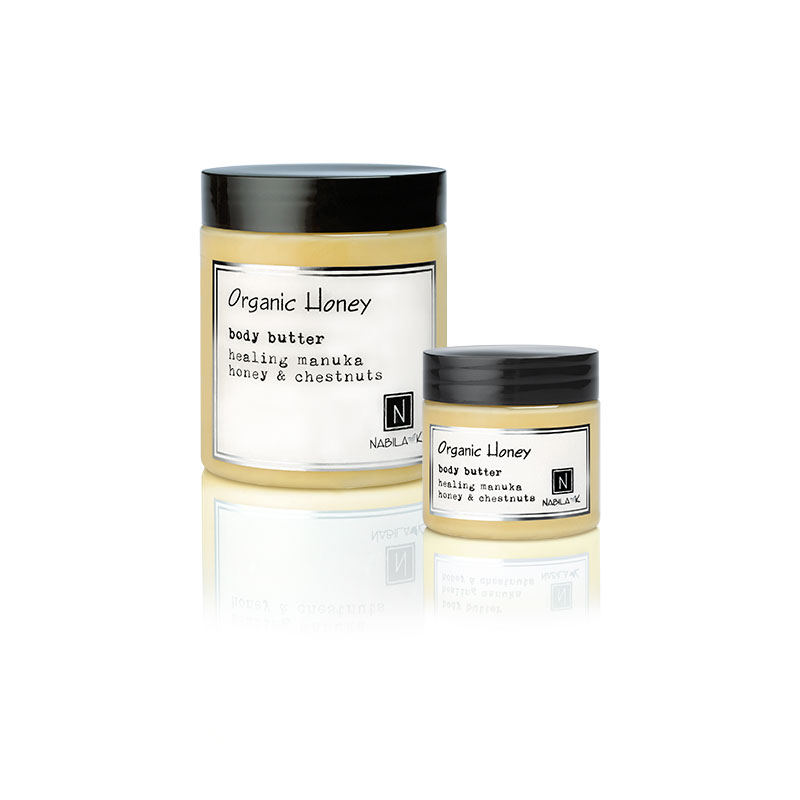 Nabila K's Organic Honey Body Butter (with healing Manuka honey and chestnuts) is "Pure and natural, straight from the honeycomb." "Our Organic Honey Body Butter will smooth your skin to perfection. Enriched with Vitamins E & C along with the healing elements of raw Manuka Honey, this butter nourishes and hydrates your skin to a divine level of softness."
Nabila K's Shower Gel/Bubble Bath (with Jojoba, Aloe Vera, and Vitamins C, E, and D): There's nothing better than a honeyed shower or bath. With the winter chill outdoors and drying heat indoors, it's important to keep our skin healthy. One of the best ways to do this is to use hydrating products, and don't forget to drink plenty of water!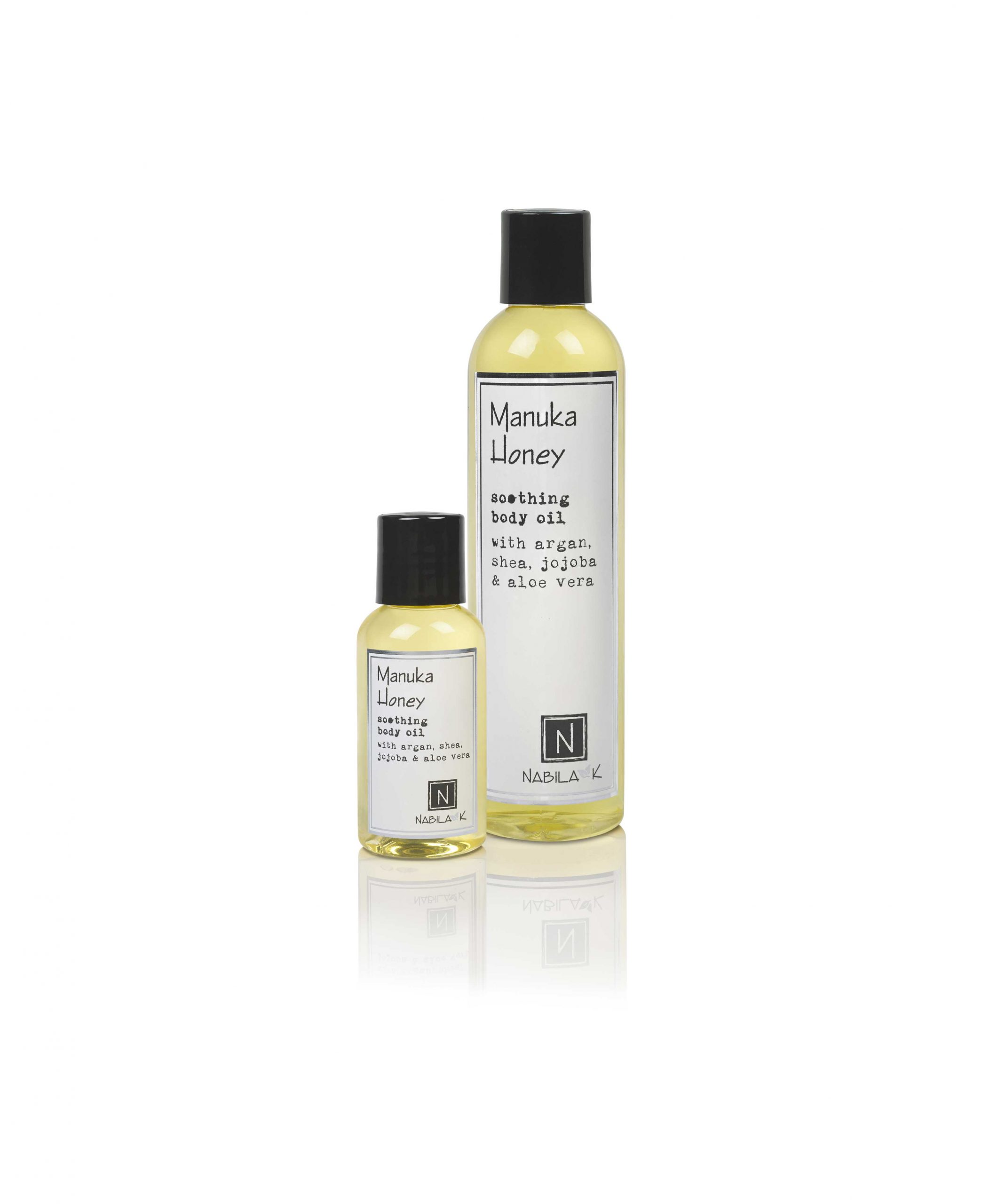 Known for its ultra-smooth texture, Manuka honey, when infused into skincare, is optimal for massage. A popular ingredient in everything from bath oils to body creams, Manuka plays a part in all aspects of wellness, including the use of CBD lotions, as soothing relief of sore, painful muscles.
"The busy bee has no time for sorrow." – William Blake
Nabila K's Manuka Honey Body Oil(With Argan, Shea, Jojoba, and Aloe Vera): "Want to treat your skin to one of the best hydration ingredients on the planet? Look no further than a wonderful product brought to you courtesy of the honeybee! Manuka honey comes traditionally from New Zealand and Australia, where the aborigines have used it for centuries. Highly coveted for its ability to promote healing and protect skin against environmental damage, this manuka honey infused oil is a powerhouse for your skin. Fast absorbing oil has a subtle sweet fragrance that leaves skin feeling silky smooth and hydrated."
The Milk of Human Kindness
"Love is also like a coconut which is good while it is fresh, but you have to spit it out when the juice is gone, what's left tastes bitter." –Bertolt Brecht
Coconut milk is rich mostly because of its oil content; this makes it an ideal ingredient for beauty and hair products.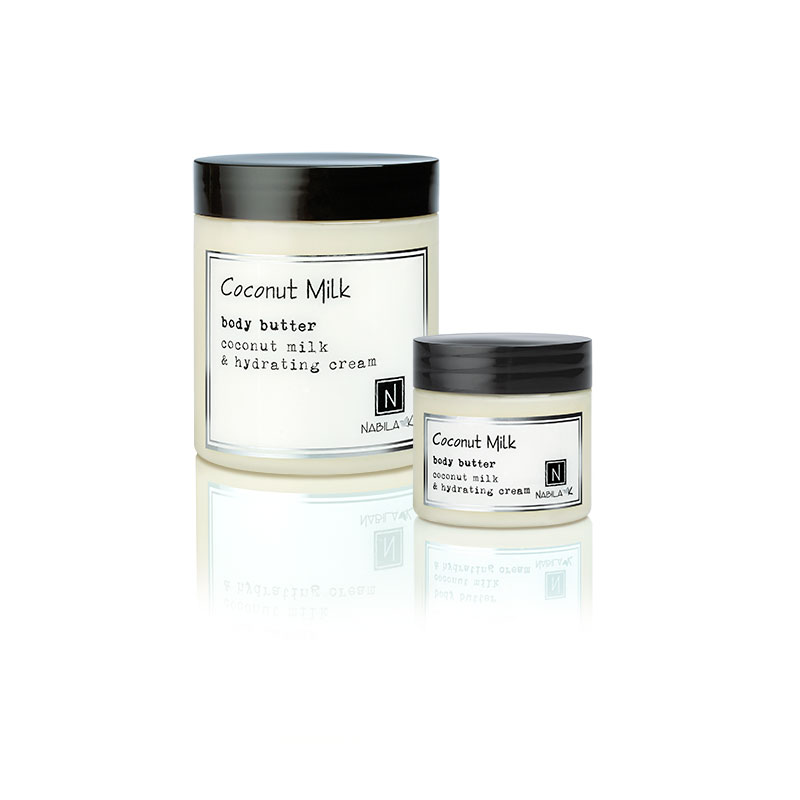 Nabila K's Coconut Milk Body Butter and Hydrating Cream is the perfect all-natural tropical concoction for the skin. "Tempt your senses with the light, tropical scent of our Coconut Milk Body Butter. Real coconut milk and cream has been blended with the richest honey, argan and almond oils, and enriched with vitamins E & C to make this butter the perfect choice for reviving your skin."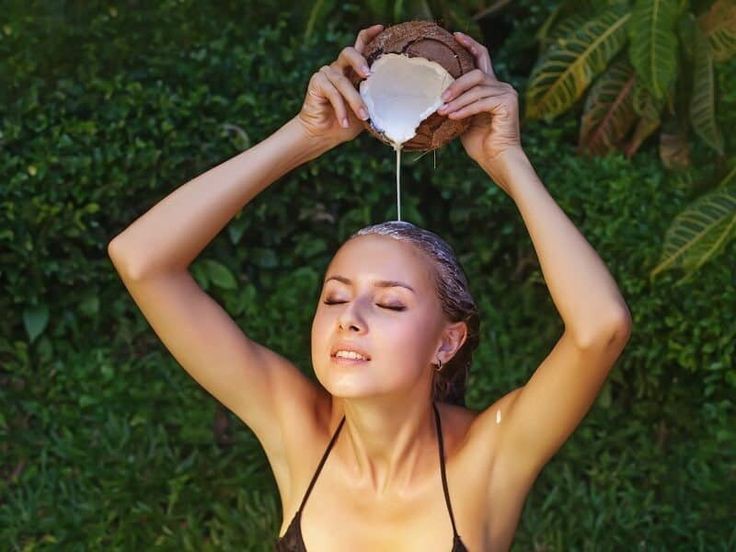 Treat and revitalize your hair with Nabila K's Coconut Milk Shampoo and Conditioner!
For more information on the products mentioned in this blog, consult the links below:
https://nabilak.com/product/coconut-milk-body-butter/
https://nabilak.com/product/coconut-milk-collagen-and-biotin-shampoo/
https://nabilak.com/product/coconut-milk-collagen-and-biotin-conditioner/
https://nabilak.com/product/manuka-honey-body-oil/
https://nabilak.com/product/organic-honey-body-butter/
https://nabilak.com/product/manuka-honey-shower-gel-bubble-bath/