In Awe Of Apricot And Cinnamon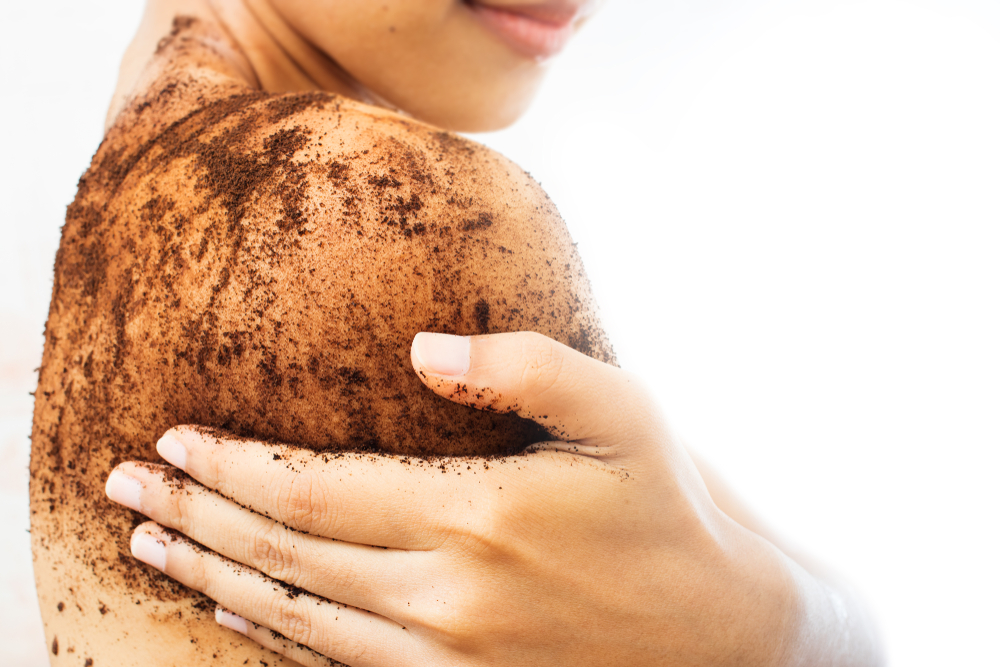 We all know that apricots are a healthy snack, but what exactly are they good for? Well, other than skincare, apricots are incredibly beneficial to our health and aid in weight loss, digestion and may help to treat respiratory problems. Apricots are filled with Vitamins A, C, E, and K, thiamin, potassium, fiber, magnesium, and zinc. They are good for our eyes, muscles, and blood pressure. They are also good for women to eat while pregnant as they have high iron content. Now we can all feel really good about eating apricots along with using them in our beauty regimen.
"See how the light tenderly loves the apricots, it takes them over completely, enters into their pulp, light them from all sides! But it is miserly with the peaches and light only one side of them." -Paul Cezanne
Apricots as a Beauty Treatment:
Help to treat inflammation.

Will give your skin a healthy glow!

May help delay signs of aging since apricot oil can reduce wrinkles and aid in the healing of damaged skin while reducing the appearance of blemishes.

Are effective in treating eczema and sensitive skin.

Help to maintain and restore the skin's elasticity. Apricots are filled with fatty acids and Vitamin A, meaning they hydrate and have moisturizing properties.

Promote clear skin and unclog pores, helping eradicate blackheads.

Even skin tone.

Promote hair growth and are used as a conditioner and dry scalp treatment.
Cinnamon Spice and Everything Nice
"Our tree-lined streets are set ablaze, our kitchens filled with the smells of nostalgia: apples bubbling into sauce, roasting squash, cinnamon, nutmeg, cider, warmth itself."- Shauna Niequist
Cinnamon is, of course, a favorite fall and winter scent; it immediately makes us think of sweet icing-covered buns cooling in the kitchen at Christmas and hot tea or cider embellished with a festive stick.
Not only is cinnamon a delicious, sweet-smelling garnish, it also has many health and skincare benefits. It helps to freshen breath in a pinch, is an all-natural lip plumper, and is even used in hair treatments to encourage new growth.
Cinnamon is also known to be a natural exfoliator and scrubs away dead cells, leaving behind smooth, silky skin. One can make their own cinnamon concoction to exfoliate or simply use Nabila K's  Apricot & Cinnamon Body Scrub.
With cinnamon bark, brown sugar, essential apricot kernel oil, and vitamin C, this body scrub is the perfect must-have skincare product. It exfoliates and moisturizes!
For more information on Nabila K's Apricot and Cinnamon Body Scrub, visit the link below:
https://nabilak.com/product/apricot-cinnamon/
For more information on apricots, cinnamon, and their myriad health and beauty benefits, visit the websites consulted in the writing of this blog:
https://helphair.com/blog/top-8-benefits-of-apricots-for-skin-care/
https://www.oilixiaskincare.com/blog/apricot-oil-benefits/
https://www.stylecraze.com/articles/benefits-of-apricots-for-skin-hair-and-health/
https://doctor.ndtv.com/skin/4-amazing-health-benefits-of-cinnamon-for-skin-you-cannot-miss-1944883
https://www.huffpost.com/entry/cinnamon-beauty-benefits_n_3857058