All-Natural Hair Masks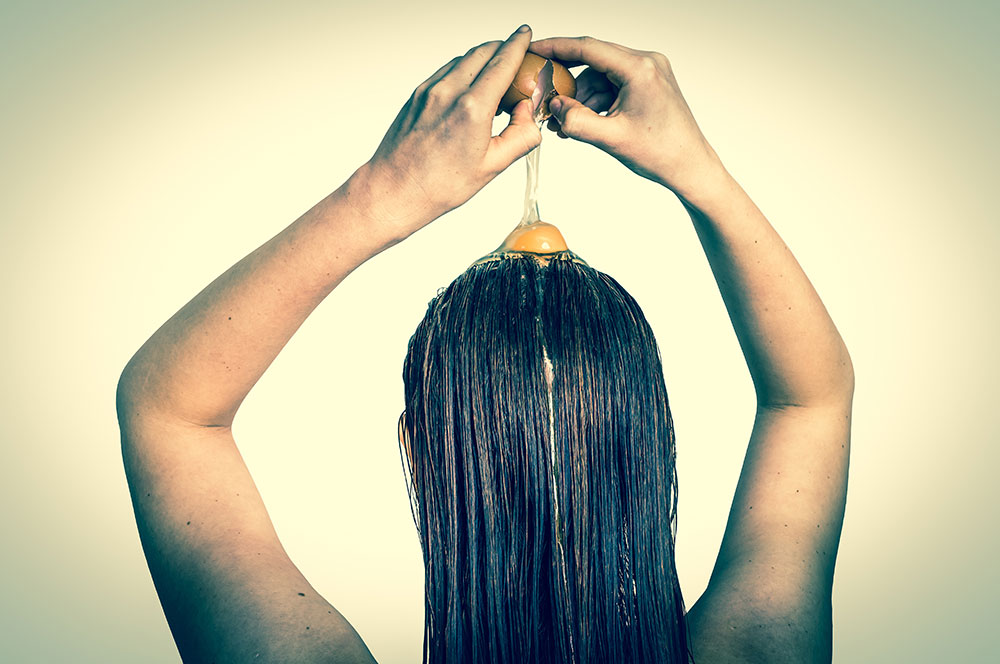 An All-Natural Approach to Healthy, Beautiful Hair
In attempts for healthy, beautiful hair, women have tried just about every trick there is but, when it comes to all-natural hair care, there are some tried and true secrets that will never go out of style. For instance, Do-It-Yourself hair masks are popular and incredibly easy: some use olive oil, avocado oil, coconut oil, eggs, and even honey on their locks to add moisture, improve growth and to add shine. Keeping one's hair moisturized is the best way for a soft, manageable mane. The problem that so many have is that natural oils get stripped from the hair as one ages and hair products such as dye and even over-washing can make hair look dull and lifeless.
Home Brewed Hair Masks that Work….and Don't
Something that's always important to remember is that naturally occurring oil is actually good for hair, so make sure to stimulate your follicles with a good hairbrush and evenly distribute the oil from roots to ends. We've curated some incredibly helpful DIY hair mask recipes for you. We've found them to be fairly effective. These include honey, coconut and avocado oils, and all sorts of organic, wonderfully fragrant ingredients. Even a spoonful of coconut or olive oil massaged through your hair can be an effective treatment. It's also important to remember not to over-dry hair as too much heat can be damaging.
Catherine Zeta-Jones reportedly said in interviews that she rinses her dark locks in beer for a shiny, luxurious look. Take a cue from one woman who decided to wash her hair with beer in hopes of achieving enviable hair. Her hair was softer, but that's about it. When it comes to babying or pampering your hair, look for an all-natural shampoo and conditioner. They almost always leave your hair clean, not stripped, and can actually assist you in dealing with split ends and fly-aways.
The Nabila K Line of bath and beauty products are ethically sourced and created with all-natural ingredients gathered from around the world. It's your passport to luxury, beauty and happy hair.